GROUP FITNESS
Here at Podium Fitness, we're big believers in creating a Fitness Family where we help each other through each session. We cater for groups of all sizes and abilities and are also available for corporate sessions.
We like to think of ourselves as one big fitness family – and many of our members socialise outside of classes.
Our main aim is to help you achieve your goals and have fun whilst doing so. It's an approach that's proven to work. You train to your individual ability so it's always challenging, but we still try and keep it relaxed and enjoyable.
And yes, we train in all weathers.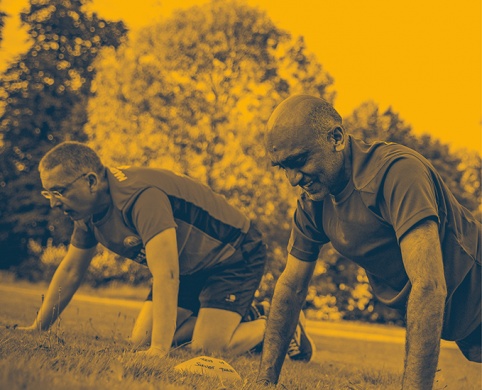 At Podium Fitness, no two sessions are ever the same. We use a wide variety of training techniques including, but not limited to, HIIT (High Intensity Interval Training), Steady State Interval Training, Hill Training, Circuits, Plyometrics, Isometrics, Tabata, Resistance, Endurance, and Strength and Conditioning sessions.
Sessions can include bodyweight exercises alongside equipment like kettle bells, medicine balls and suspension trainers, and are designed to burn fat whilst improving strength, power, cardiovascular fitness, endurance, balance, agility and flexibility.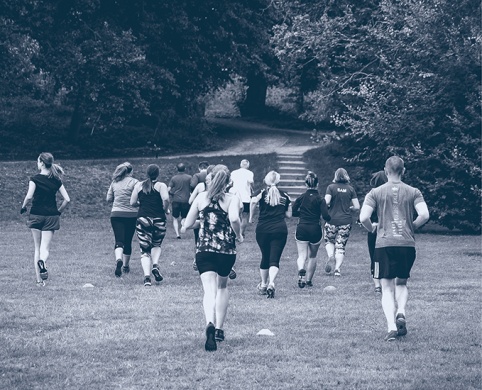 PODIUM FITNESS COURSES
Feeding off the energy of others is a great way to get in shape.
Our growing fitness community is waiting to welcome you.
OUTDOOR EXERCISE
If you're looking for the best pound for pound fitness class out there, this is for you.
Find out more